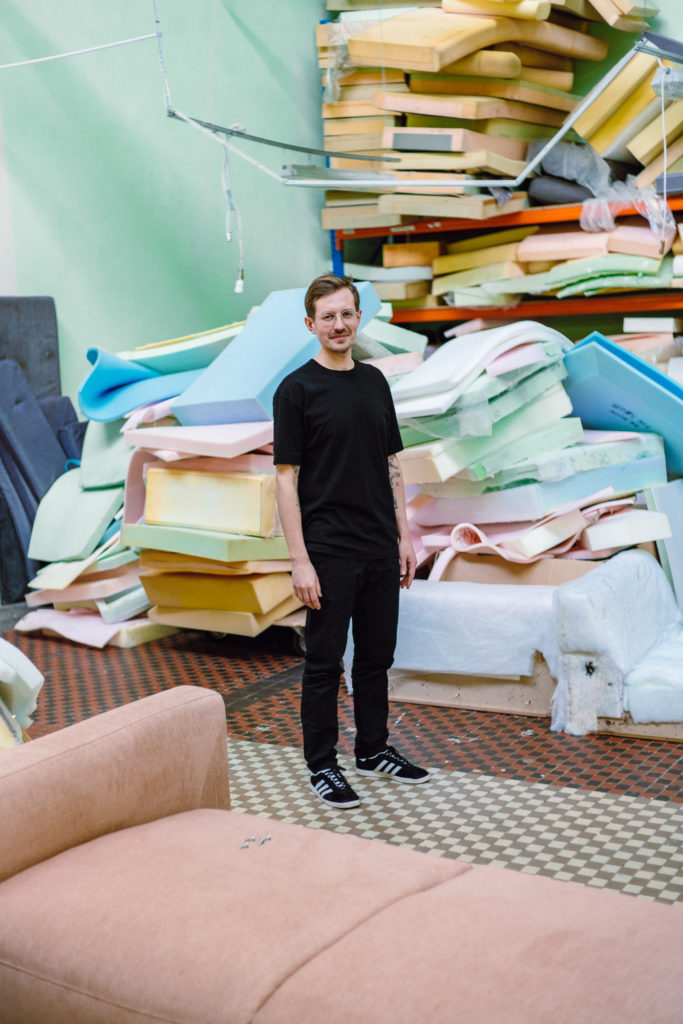 Nikodem Szpunar
Born on July 7, 1987 in Rzeszów, Poland – furniture designer, graduate of Design at the Academy of Fine Arts in Warsaw and National College of Art and Design in Dublin. He designs furniture and interior furnishings for both industrial and short series production. Besides brands, he cooperates with creative agencies as well as cultural institutions on exhibition projects.
His designs could be seen at international fairs, exhibitions and industry events from Berlin, Milan and London to New York, Hong Kong and Japan.
Awards
2018 – Good Design Award by the Polish Institute of Design since 1993
2017 – Finalist of the International Furniture Design Award in Japan
2017 – 1st prize in the competition for the design of statuette for ZMPD
2016 – Award in the Must Have plebiscite
2015 – Final of the Youth competition for start organized by Elle Deco
2014 – 1st prize in the competition for the design of a statuette for the Minister of Economy
2014 – Finalist of the Good Design competition
2013 – Award in the Must Have plebiscite
2010 – 1st prize in the international MakeMe competition!
Exhibitions
2018 – Individual exhibition at the Warsaw Home Expo 2018 interior design fair
2018 – "Designing Everywhere" Salon Academy Gallery, Academy of Fine Arts in Warsaw
2018 – "On the other side of things" Polish design after 1989 at the National Museum in Krakow
2017 – Exhibition of short listed projects from International Furniture Design Award competition, Asahikawa, Japan
2017 – "Re: main – Survival", co-authorship, Gdynia Design Center, During Gdynia Design Days
2016 – "Beauty and pragmatism | Pragmatism and beauty" as part of the 21st Triennale di Milano International
2016 – "Moderna – Industry and Craft" presented in Helsinki, Stalowa Wola, Lublin, Poznań and Sofia in Bulgaria
2016 – "Pole Position – Best Brands from Poland" in New York
2016 – "Sit down in Polish", Barbara, Wrocław
2015 – "Polish Table. La Tavola Polacca " at the Polish Expo pavilion in Milan
2015 – "TOO MUCH TOO MUCH" selected projects of graduates from Faculty of Design at the Academy of Fine Arts in Warsaw, Stockholm
2015 – Post-competition exhibition "Youth for start" in Gdynia
2014 – "Recipe for small design" is a project consisting of an exhibition and publications. BWA Dizajn Gallery in Wroclaw
2012 – Individual exhibition "Work, relax, fun" during the Łódź Design Festival
2012 – "Polish Focus" – exhibition of Polish projects at the DMY Berlin Festival
2011 – "Exhibition 11" , Tent Festival in London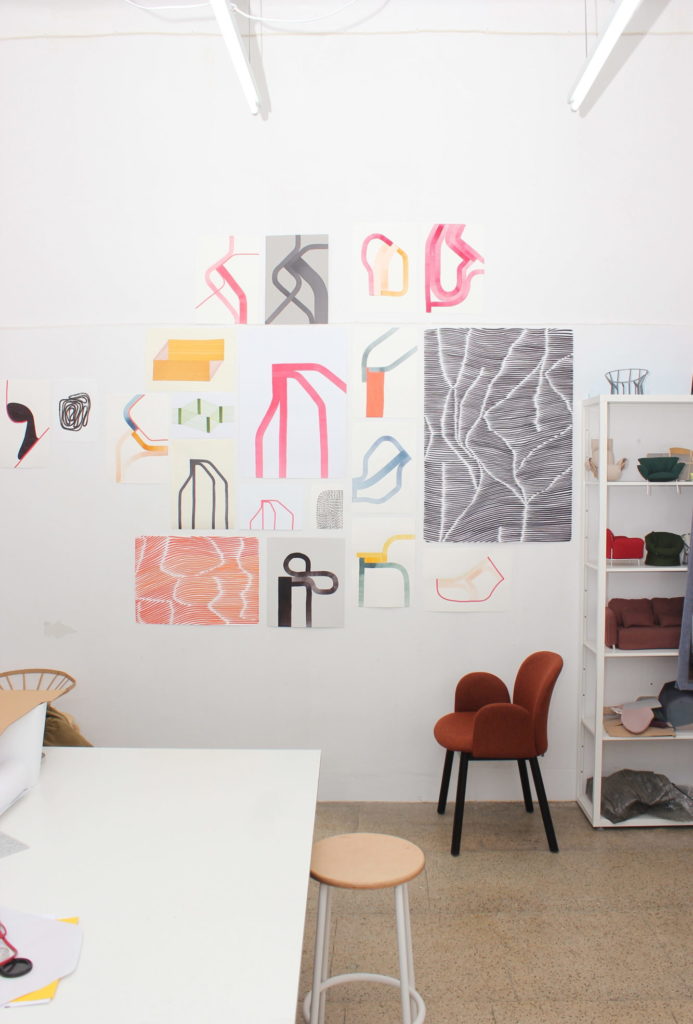 Studio
Nikodem established his studio in Warsaw. First he shared a space with artists from artistic commune Lubelska 30/32. From 2016 studio was moved to Tarchomińska street. Both places are on Praga district which is full of diversity and teeming with life. The world of modern business collides here with traditional crafts and local arts.